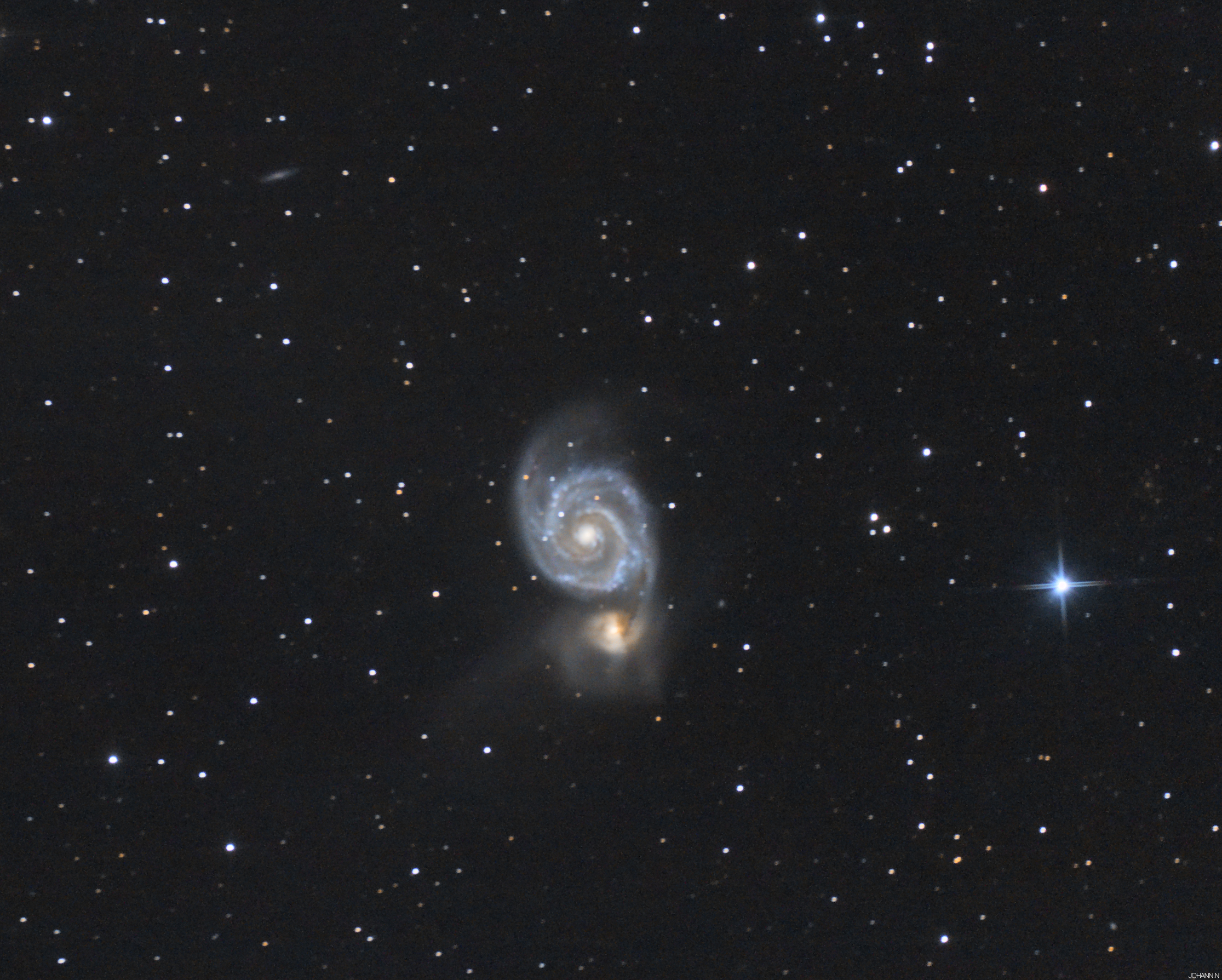 ___________________________________
• Target: Whirlpool Galaxy [M51]
• Light frames: 30 x 120" @ ISO1600 ( 60 Minutes)
• Dark frames: 15 x 120" @ ISO1600
• Flat frames: 26 x Av Mode @ ISO 1600
• Bias frames: 29 x 1/8000" @ ISO1600
• Location: Yelagiri,Tamil Nadu
• Telescope: Sky-Watcher 8″ f/5 Newtonian Reflector
• Mount: Sky-Watcher NEQ6
• Camera: Canon 5D Mark II [ Unmodified ]
• Coma corrector: Sky-Watcher 0.9x Coma Corrector
• Power-Supply: 150AH Inverter Battery with Inverter
Integration and Processing:
• Processed in PixInsight 1.8
• Batch Preprocessing Script with Cosmetic Correction
• Background Neutralisation
• Histogram Transformation
The last time I processed this object, I used only 10-15 of all the frames due to trailing ( No Autoguider ). This time, I used all 30 frames regardless of trailing. Pretty decent turnout!